Zhiyuan Biotechnology With A Number Of New Products To Participate In Shenzhen Personal Care And Homecare Ingredients (PCHi 2021)
Views:0 Author:Site Editor Publish Time: 2021-03-19 Origin:Site
The PCHi 2021 will be held in Shenzhen Convention and Exhibition Center from March 24 to March 26, 2021. As a gathering place for industry information, the annual PCHI is a bellwether for the development trend of the beauty industry. In 2021, a series of changes brought by the introduction of the New Regulations, a new oral beauty track driven by the appearance level economy, and the baptism of science and technology to the beauty makeup industry will bring new opportunities for the development of the industry in the post-epidemic era.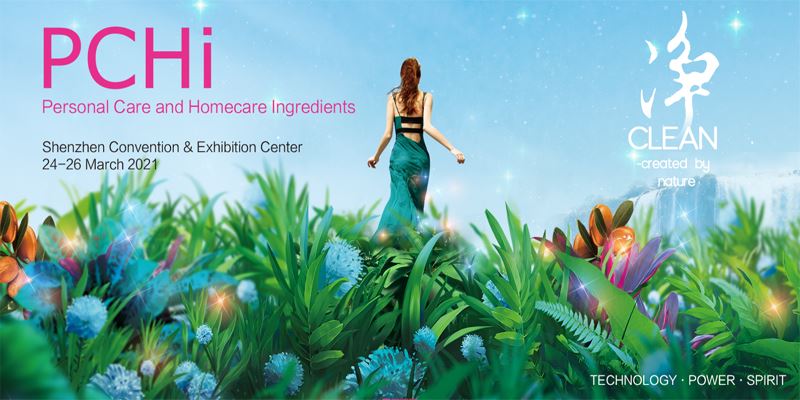 With the theme of "Clean-Created by Nature", PCHI 2021 attracted domestic and international enterprises such as BASF, DSM, Wacker Chemical, Dow, Huaxi Biotech, Shanghai Jiaya and so on to present their latest products and cutting-edge technology trends in PCHI 2021. The PCHI 2021 site is also dedicated to "Green and Sustainable Development Zone", "New Technology Conference", "New Product Exhibition Area" and other functional areas, to bring new and forward-looking exhibition experience to the visitors.
Zhiyuan Biotechnology will launch a series of new products for the first time at the exhibition: 40% Water soluble salicylic acid, Water Soluble Azelaic Acid Inclusion Complex, Water Soluble Paeonol, Quaternary Amino-β-cyclodextrin, Acetyl glutathione Cyclodextrin Complex and so on. The R&D manager will also demonstrate the high water solubility effect of the product and explain the use method of the product in detail.
Venue: 1M09, Shenzhen Convention & Exhibition Center
Date: 24-26 March 2021
Phone: 86-531-88916568
E-mail: market@cydextrin.com
In recent years, relying on its own technical advantages and talent advantages, Zhiyuan Biotechnology has cooperated with many well-known domestic universities such as Nankai University and Shandong University to enter the cosmetics industry with a high profile, and developed a number of cosmetic materials that can replace imported ones. Product indicators are better than many domestic and foreign counterparts manufacturers, greatly reducing the production cost of cosmetics manufacturers.
With the mission of "Explore cyclodextrin infinite applications", Zhiyuan Biotechnology will help the innovation and development of the domestic beauty makeup industry.