Posaconazole: A Product Of SBECD Used In Marketed Drugs
Views:0 Author:Site Editor Publish Time: 2021-03-01 Origin:Site
Posaconazole is a derivative of itraconazole, a second-generation triazole antifungal drug marketed in 2006 by the FDA. The trade name is NOXAFIL, and the original manufacturer is Schering-Plough.
In 2014, the FDA approved Merck's posaconazole injection dosage form, with an injection specification of 300 mg/bottle.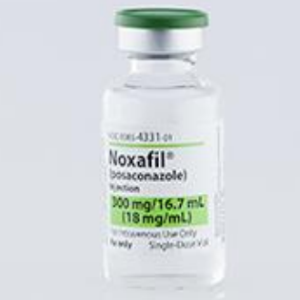 Posaconazole has broad-spectrum activity as an antifungal agent. In vitro and in vivo experiments have proved that posaconazole has excellent anti-Candida (including Candida albicans Candida subglabrata, and Candida tropicalis) activity, and also has resistance to other opportunistic pathogenic fungi and opportunistic Candida As well as the activities of Chromosporium and Dermatomycetes, where opportunistic pathogenic fungi include, but are not limited to, Aspergillus, Clostridium, Basidiomycetes, Odontophytes, Coccidioides macrosporium, Histoplasma, Zygomycetes and Actinomycetes of the foot.
CAS Number: 171228-49-2
Molecular formula: C37H42F2N8O4
Molecular weight: 700.77700
The molar ratio of posaconazole and sulfobutyl beta cyclodextrin is 1:7.2, and the weight ratio is 1:22.26. 300 mg posaconazole injection is equipped with 6680 mg sulfobutyl beta cyclodextrin sodium (SBECD).
The patent validity of posaconazole for injection is 2032 (US 13/704,145)
Shandong Binzhou Zhiyuan Biological Technology Co., Ltd. is committed to professional production of pharmaceutical excipients: sulfobutyl beta cyclodextrin sodium, which has been filed with CDE, and other main products are hydroxypropyl beta cyclodextrin (HPBCD), hydroxypropyl Gamma cyclodextrin and methyl beta cyclodextrin (MBECD). It is a domestic manufacturer of cyclodextrin derivatives with various types and complete specifications. It can be jointly declared with pharmaceutical companies. Zhiyuan Bio sincerely looks forward to working with you to cooperate with you to create a better future.